You never get a second chance to make a first impression; no where is that more true than the gaming market! Users may play a game just a few hours or even minutes and never come back. That's why SGN (Social Gaming Network) depends on data and analytics to look at game play in near real-time, allowing developers to make changes based on user experience ultimately achieving a 75% retention rate (triple industry standards). But we're getting way ahead of ourselves.
Founded in 2010, SGN is the next generation of social game development, introducing 1300 games with a 1000 person developer team.  They are the fastest growing US based mobile games studio with hit titles like Cookie Jam, Juice Jam, Panda Pop and Book of Life: Sugar Smash. (We admit we played them and had a blast!) SGN deploys on several channels and social platforms including Facebook, App Store, Google Play, and Amazon – for tens of millions of users playing 24/7. So yes, they are producing and analyzing a lot of data.
"I think our main challenges are to get into more detailed data.  For example, we are looking at how the outcomes of every round a user plays is explained. Eventually we want to know exactly how the user did; every move every user made in order to get to that outcome.  Based on that, we want to improve their experience.  For example, if we see some levels have a high drop rate, we know users aren't playing it. Maybe it's too difficult so users get frustrated and leave the game. When we detect that kind of pattern, we may reduce the difficulty in those levels.  We see the results right away.  We propose a change, deploy that change live, and then analyze the results."   – Ariel Aguirre, Analytics Director,  SGN
Focusing on the business, leadership looks at analytic dashboards hourly, specifically looking at
User retention
Daily active usage
Win rates
Level advancements
ROI
All of this contributes to critical KPIs – user acquisition and their lifetime value.
"The cost of the user is very well measured.  We know exactly how much money we are spending to get every single user.  Another thing we are doing well is showing marketing how much money they're spending and the results of the spend. The ROI is calculated on a daily basis for every campaign." – Ariel Aguirre, Analytics Director, SGN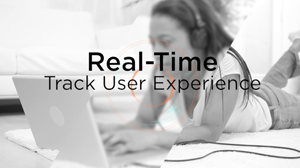 Analytics in the cloud allow SGN to scale with the large amounts of data and still deploy complex analytics on big data.  Each user experience is an event in a JSON file which goes to the Teradata Cloud – where analysis can be done in real-time.
Critical to SGN's strategy, the Teradata Cloud is an operating expense, keeping capital costs to a minimum.
"We don't have to worry about backups; that's all handled in the Teradata Cloud.  If we have a problem with anything regarding performance, we just create a ticket and the support guys take care of it.  That makes a lot of difference for us.  We don't want to worry about how it's performing.  We have to be focused on our business." – Ariel Aguirre, Analytics Director, SGN
Looking to the future SGN will explore using Teradata Aster and Hadoop to continue innovation in data and analytics.  Analytics Director for SGN, Ariel Aguirre, says the journey so far has been a good one and he has advice for others who are working towards innovation in their data and analytics journey.
"I would say to be confident, never hold back, and think big.  Always be optimistic!  Think that you are going to grow and be prepared for that. Be ready for the moment you have to scale and do something bigger." –  Ariel Aguirre, Analytics Director, SGN
Thank you to SGN for sharing and congratulations on your success!